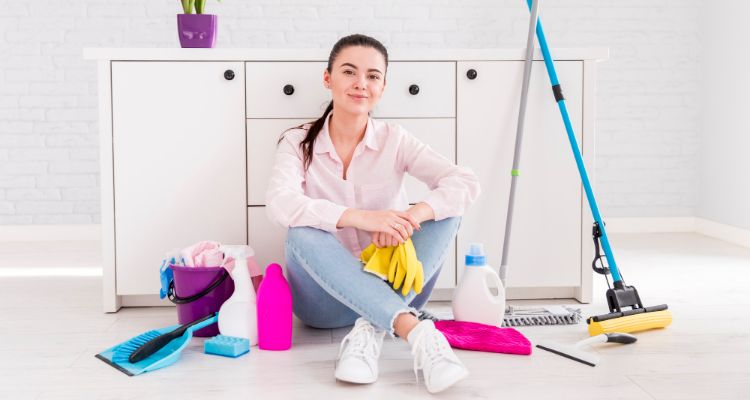 Are JP Cleaners The Best Residential Strata Cleaning Service In Vancouver?
Are you looking for the best residential strata services in Vancouver?
Residential strata properties are a common sight in Vancouver and the Lower Mainland BC area providing convenient and affordable housing options.
Their popularity has brought up the need for strata cleaning services, as no one wants to live in a dirty environment. So what are the best residential strata cleaning services in the Greater Vancouver area?
Strata cleaning is more than a buzzword used by cleaning services in Canada.
Even the general public now understands the need to hire professional strata cleaning services in their residential spaces to keep them in tip-top condition.
But what is a strata cleaning company, and what services do they offer?
In this article, we tell you all about residential strata building cleaning and what to expect from a strata cleaning service in Vancouver and the Lower Mainland BC area.
At JPcleaners, we provide building owners with professional strata cleaning services to keep your premises looking their best.
We have over 15 years of experience in the cleaning business in the Greater Vancouver area and highly trained expert cleaners to handle all types of cleaning requirements.
Here's what you need to know about residential strata cleaning services.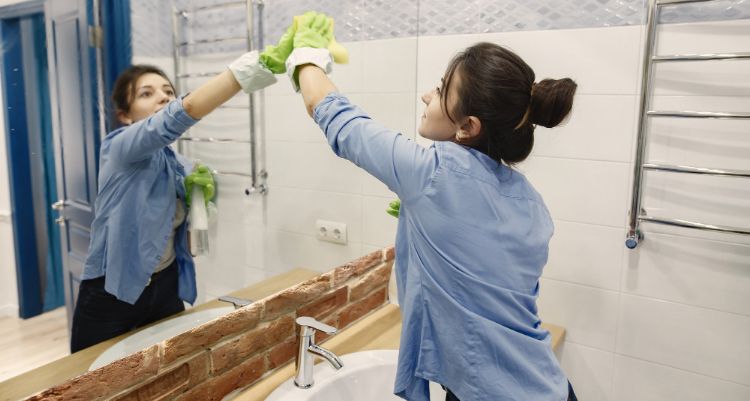 What Is Residential Strata Cleaning?
Strata cleaning is a concept that originated in Australia that involves cleaning subdivided commercial and residential buildings and spaces.
Other countries, including Canada, have adopted this concept, which is now famous worldwide. So what is residential strata cleaning in Vancouver?
Residential strata cleaning refers to the cleaning and maintenance of common areas of strata properties owned or managed by multiple owners or residents.
It is a unique cleaning type as these common areas get dirty fast and can impact the health of those using them.
Strata cleaning services include cleaning shared areas such as elevators, entrances, gyms, hallways, lawns, lavatories, lobbies, parking lots, stairwells, swimming pools and other common areas. These areas need extensive care as you want to create a lasting first impression.
A strata cleaning company is usually hired by a building committee or strata management company that puts forth its requirements and regulations, including when the services are required, the scope, and when they will be finalized.
The goal is to ensure all the common spaces are kept clean and safe for all residents.
So, why do you need a professional cleaning service, and what do the best residential strata services in Vancouver involve?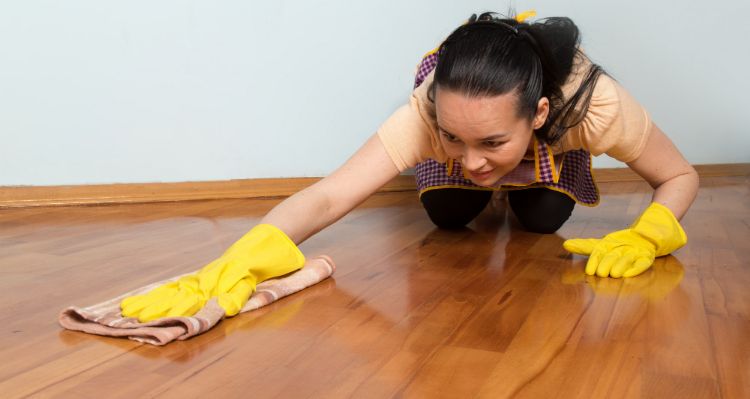 What Does Strata Cleaning Involve?
Residential strata buildings usually have different areas with varying features that need cleaning, including some hard-to-clean areas.
As such, you should engage professional services for a satisfactory job. Here are some of the things that a strata cleaning service will cover for you:
Cleaning and maintaining floors – a residential strata building has different floor surfaces in different areas. Each of these floor surfaces requires unique cleaning techniques to keep them looking their best and safe for residents.

At JPcleaners, we offer professional floor cleaning services, including mopping, sweeping, vacuuming and scrubbing to help keep your floors looking their best, extending their lifespan and improving the overall look of your premises.
Carpet and upholstery cleaning – Carpets and upholstery in residential strata building spaces such as lobbies get dusty fast and are prone to staining as they are used almost constantly.
At JPCleaners, we offer professional carpet and upholstery cleaning using only 100% recyclable and environmentally friendly detergents, solvents and other cleaning supplies.
Elevators – These are some of the busiest areas in a residential strata building. As such, they must be kept clean and sanitary.

This involves cleaning the floors, doors and disinfecting the buttons and areas people are in constant contact with.
Common kitchen cleaning services – If your residential strata lobbies have a shared kitchen, it requires regular cleaning with a focus on health and safety and occasional deep cleaning and sanitization of all kitchen surfaces, appliances and equipment.
Door & window cleaning – Clean windows and doors create a lasting impression for potential clients and guests.

At JPcleaners, we are well equipped and have the experience to professionally clean doors and all types of windows.
Trash removal – JPcleaners offers trash removal, litter pickups and garbage disposal services to keep your space looking clean!
Other services – Strata cleaning companies also offer additional services such as the cleaning and proper disinfection of common restrooms, swimming pool cleaning and maintenance, & disinfecting stair handles.

We also include cleaning and degreasing car parking, cleaning and maintaining lights, garden and lawn restoration, disinfecting hard surfaces among other types of surfaces.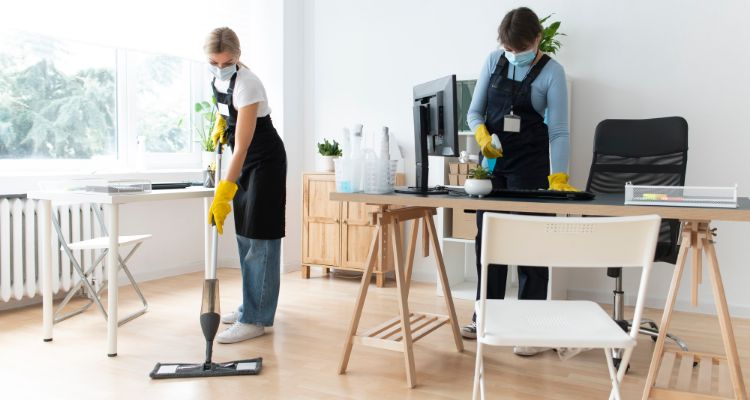 Why You Need The Best Residential Strata Cleaning Services In Vancouver
1. Health and hygiene – Nobody wants to live in an unhealthy environment. Common areas are used several times more, meaning they get dirty quickly, and if not cleaned, they may impact your health.
Surfaces that people come into regular contact with, such as staircase handles, elevator buttons and door handles, should be cleaned and disinfected regularly to avoid the accumulation of illness-causing germs and bacteria.
Regular cleaning of residential strata reduces the risk of illness and disease and prevents dust, dirt and allergens from accumulating in common places.
There should be no compromise when it comes to the health of your residents. Engage JPcleaners strata cleaning services today and become a partner in the fight against germs and bacteria.
2. Safety – Regular cleaning can help identify and address potential safety hazards, including faulty equipment, slippery surfaces etc., reducing the risk of accidents.
3. Great first impressions – You only have one chance to make a good first impression on a client or guest. Regular professional cleaning ensures the property keeps looking its best.
4. Maintain aesthetic appeal – A clean environment is visually appealing and can add value to the property. However beautiful a space might be, if it is not cleaned or maintained, it can negatively impact the impression of residents and visitors.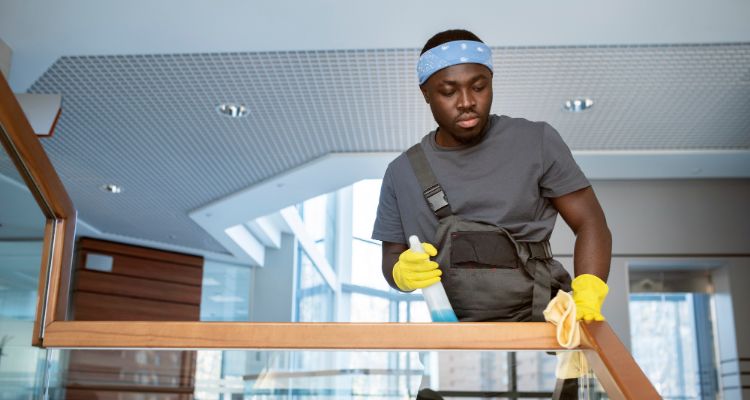 What To Expect From The Best Residential Strata Cleaning Company In Vancouver
For the best quality residential strata cleaning services in Vancouver, you need a strata cleaning company with the experience and the equipment to handle your type and size of buildings.
But those aren't the only considerations when choosing the best residential strata services in Vancouver.
What should a good strata cleaning service offer?
1. Thorough professional cleaning – A good strata property cleaning company should comprehensively clean all the common areas it is hired to clean. This includes dusting, mopping, vacuuming, sanitizing and disinfecting the surfaces.
2. Attention to detail – A good cleaning company should ensure all the spaces are thoroughly cleaned, including hard-to-reach places, corners, edges and even areas that are not used regularly. After cleaning, you should not see any leftover spots or garbage left in the corners.
3. Safety – Only hire a strata cleaning company that prioritizes safety. A good company will consider the safety of your residents, the cleaners, the property etc. A good company will only use safe-to-use cleaning products and practice safe cleaning practices such as caution signs and barriers.
4. Professionalism – A good cleaning service should conduct its business professionally. The cleaners should be respectful to the strata residents and staff. They should arrive on time and clean to the highest standard possible.
5. Communication – A good cleaning service will have open lines of communication with you and will respond promptly to any issues or concerns. They should also provide regular updates on the cleaning and communicate any changes in the schedules or services.
Now that you know what a good strata cleaning service should offer, what is the best residential strata services in Vancouver?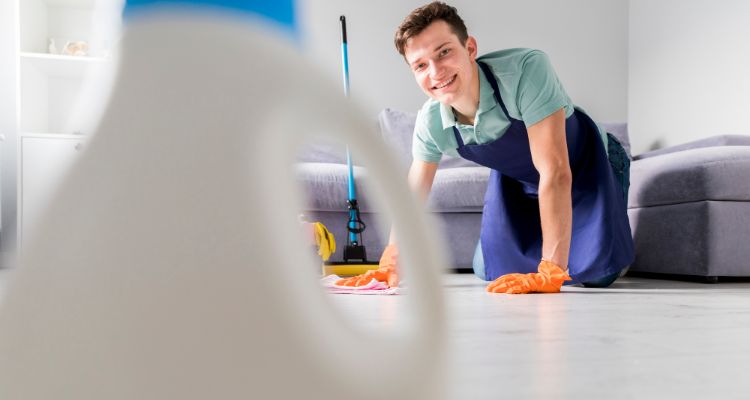 Schedule Your Residential Strata Cleaning Services Today With JPcleaners
Are you looking for the best residential strata cleaning services in Vancouver and the lower mainland BC area? Look no further. Contact JPcleaners today for the highest standard of strata cleaning services in the Lower Mainland Vancouver area.
We are a family-owned local company that has been providing cleaning services to residential, commercial and strata buildings in the Greater Vancouver area for over 15 years.
We are a top-rated company offering a 100% customer satisfaction guarantee!
At JPcleaners, we have a highly trained team of expert cleaners that will have your premises spotlessly clean, disinfected and looking their best.
We only use cruelty-free, 100% recyclable, eco-friendly cleaning solutions and are constantly innovating to serve you and our planet better.
There should not be a compromise when it comes to the health of your strata residents, guests and potential clients; let us be your partner in the fight against germs and bacteria.
Contact us today for the best residential strata services in Vancouver and Lower Mainland, BC, Canada.