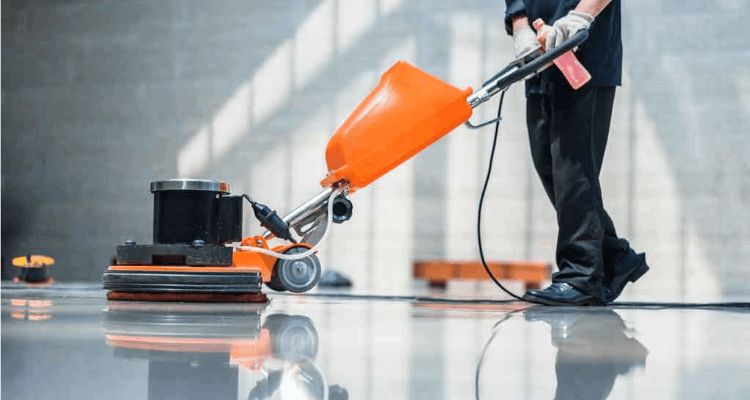 Strata Building Cleaning in Vancouver: How To Hire The Best Service For Your Needs
Strata building cleaning can be stressful for property managers if done incorrectly.
As a strata property manager, you already have a lot on your plate, so the building's cleanliness shouldn't be on top of your list of worries.
Managing strata properties is stressful and is complicated more by the shared ownership of the "lots." So whose job is cleaning the shared spaces in strata buildings?
That's where professional strata cleaning companies come in. At JPCleaners, we make your job a lot easier by providing bespoke cleaning services tailored to the specifications of your property.
We have been providing a wide range of cleaning services in Vancouver and Lower Mainland BC for over 15 years, including professional commercial cleaning, residential cleaning and strata building cleaning services.
Strata buildings are now commonplace in Vancouver and Lower Mainland BC, and as more people embrace these spaces, the more there will be a need for professional strata building cleaning services.
No one should live in a dirty environment. Engage our services today and become a partner in the war against germs and bacteria.
This article tells you more about strata building cleaning services and the best strata cleaning company in Vancouver and Lower Mainland BC.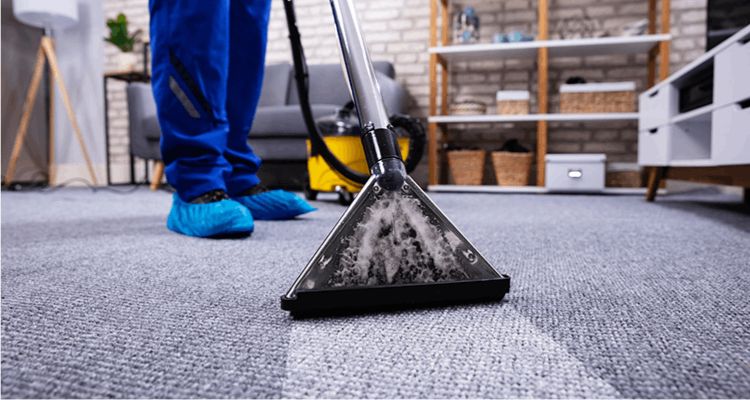 What Is Strata Building Cleaning?
Strata cleaning is a predominantly Australian concept that has, over the years, generated interest and has already picked up in several countries, including Canada.
Strata buildings, by definition, are co-owned or shared spaces or lots. They are owned by different entities, each with a strata title.
These strata properties will often have shared spaces such as lobbies, lifts, gardens, gyms, pools, parking, etc. These shared spaces are outside their premises but inside the same compound or property.
The shared spaces are usually the busiest as they are used by all the residents of the strata buildings. As such, they get dirtier faster than other areas. So who should clean those spaces?
Strata building cleaning is a service through which building managers or co-owners of a strata property hire one company to take care of the shared spaces.
Strata cleaning involves cleaning the property's shared spaces, not the individual units.
This type of cleaning is unique and requires a more structured cleaning system, specialized equipment and a bigger team of trained cleaners.
Contracting one strata cleaning service enables you to take care of the whole property much more easily than you would with different teams operating independently in other areas of the property.
These high-traffic areas must be regularly cleaned and disinfected to keep the illness-causing germs and bacteria at bay and create a good first impression to guests and clients.
A good strata cleaning service in Vancouver will ensure your building doesn't go into a state of disrepair or become unhealthy or unsafe.
Now that you know what a professional strata cleaning company is, why do you need one?
Why You Need A Professional Strata Building Cleaning Service In Vancouver & Lower Mainland Area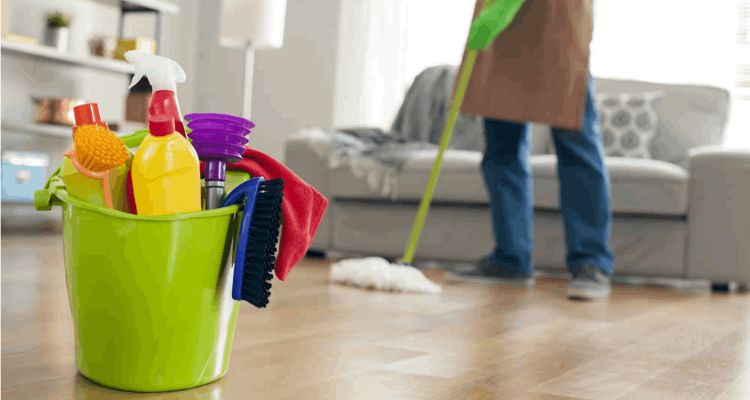 1. You get a comprehensive cleaning service
Contracting a professional cleaning service ensures all the shared sections in the strata building are thoroughly cleaned and disinfected (if needed).
No sections are left unattended. This wouldn't be the case if every lot owner hired their individual cleaners or if you had different teams.
You also get access to a wide range of cleaning services in one package. Strata building cleaning services offer professional cleaning of all communal areas, including the lobbies, parking, elevators etc.
You will also get other services such as window cleaning, carpet cleaning, and trash disposal, saving you the headache of contracting independent teams for each task.
2. Consistent quality of cleaning
Different teams will likely have varying standards, and you will probably get inconsistent results. At JPCleaners, all the cleaning is done by a team of well-trained, expert cleaners with proven experience.
We also assess the quality of our work to ensure it's up to our standards and offer a 100% customer satisfaction guarantee!
3. Organized cleaning
Our set of protocols and workflow means we can easily manage and organize the on-site cleaning teams.
Since the cleaners are all under the same management, you can easily communicate, get information and plan better.
Managing separate teams with different points of contact can lead to confusion and a lack of accountability.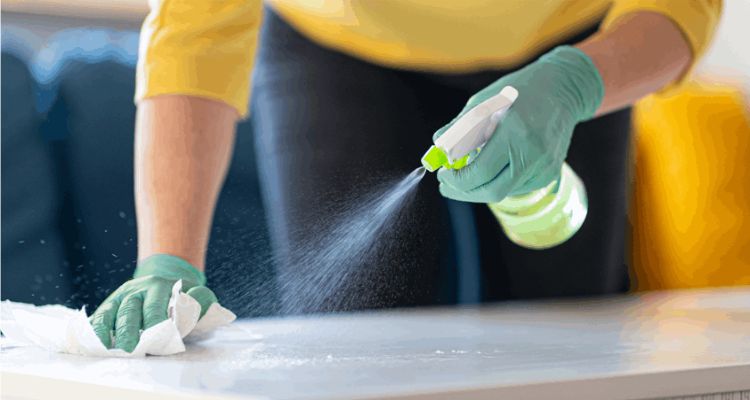 4. It's safer
Contracting our strata building cleaning services enables you to keep your premises secure because all our cleaning staff are highly trained and vetted and have insurance coverage.
This means you can easily ensure the security of your property as only one cleaning team has access; plus, you will have only one company to go after if things don't go as planned.
5. A package deal is cheaper
Contracting one company to provide strata building cleaning services will be cheaper than hiring different companies/ teams for each task.
We provide specialized indoor and outdoor cleaning services in a one-in-all package deal that offers different types of cleaning and maintenance at an affordable price than you would get with many different companies.
At JPCleaners, we clean the specified areas and ensure they are sanitized and disinfected.
What Is Included In Strata Building Cleaning Services?
As mentioned above, strata building cleaning involves cleaning the various shared spaces in a property. Here are some of the services involved: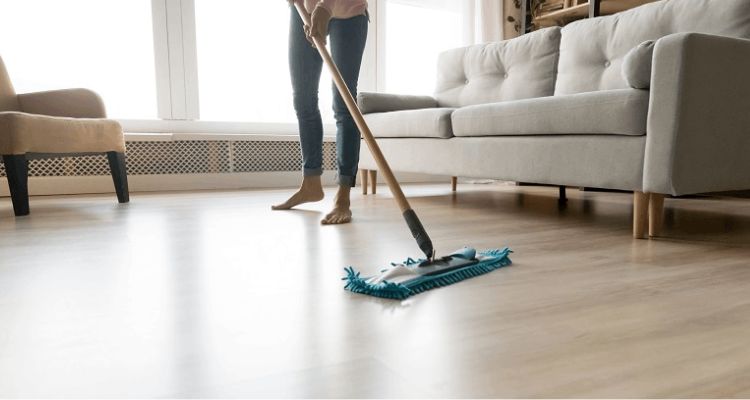 1. Cleaning and maintaining floors – We offer professional floor cleaning services, including sweeping, mopping, scrubbing and vacuuming to keep them at their best.
Each floor type requires unique cleaning techniques to ensure they are safe and to extend their lifespan. We are well-equipped and have the right cleaning supplies for different types of floors.
2. Door and window cleaning – We offer window and door cleaning and disinfecting services for a lasting impression.
3. Carpet and upholstery – These get dirty faster as they are usually in constant use. Therefore, they must be professionally cleaned regularly to maintain and ensure they are clean.
We provide professional carpet and upholstery cleaning services using 100% recyclable, environment-friendly solvents, detergents and other supplies.
4. Trash removal – We offer trash removal, litter pickups and garbage disposal services to ensure your space looks pristine! We also clean the bins.
5. Elevators and staircases cleaning and disinfecting – Elevators and staircases are some of the most used spaces in strata buildings. People are constantly touching the buttons in an elevator and the railings.
These need to be cleaned and disinfected regularly to prevent the accumulation of germs and bacteria.
We also provide other cleaning services, including cleaning car parks, garden and lawn services, disinfecting surfaces and other types of cleaning.
Now that you know what is involved in strata building cleaning, what should you look for when contracting a strata cleaning company?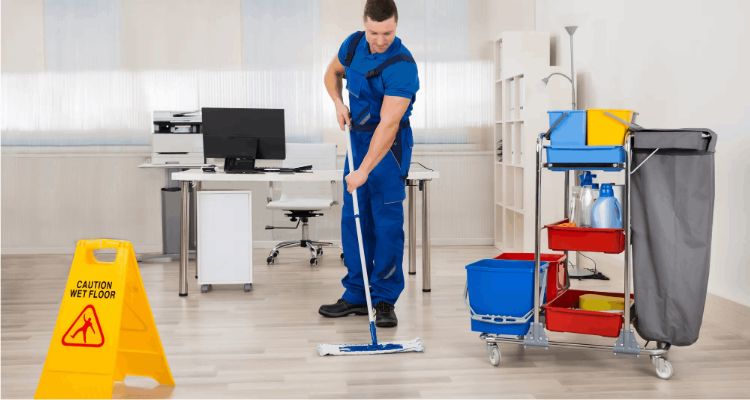 What To Look For When Hiring A Strata Cleaning Company In Vancouver
While it may look simple on paper, hiring a strata building cleaning company is not always as straightforward as it seems.
That's why we have prepared some things to look out for when hiring a cleaning company in Vancouver and Lower Mainland BC.
1. Check their experience – Ask For how long they have been offering the service and how many customers they have had before you. This will help you determine if they are familiar with the type of cleaning required.
2. Note their professionalism – If the company is not professional in your initial engagements, there is no reason to believe that they will be when it comes to providing the service.
3. Ensure they have the expertise and are equipped to handle your specific needs – What kind of equipment do they use? Are their cleaning supplies and solvents safe and environmentally friendly?
If you are looking for niche services such as carpet and window cleaning, ensure they have the expertise to avoid damage.
4. Good communication – Ensure the company has an excellent communication structure to ensure you always get the correct information on time.
The company should be able to inform you about changes in personnel, roster, delays, problems and other services you might need well ahead to avoid inconveniences.
5. Safe and environmentally friendly supplies – You don't want to avoid dust and dirt allergies only to be exposed to worse chemical allergies, smells and other problems. Ensure the company only uses safe, organically sourced, 100% recyclable supplies.
6. Get a quotation – Only deal with transparent cleaning companies. Contact us today for a custom quote!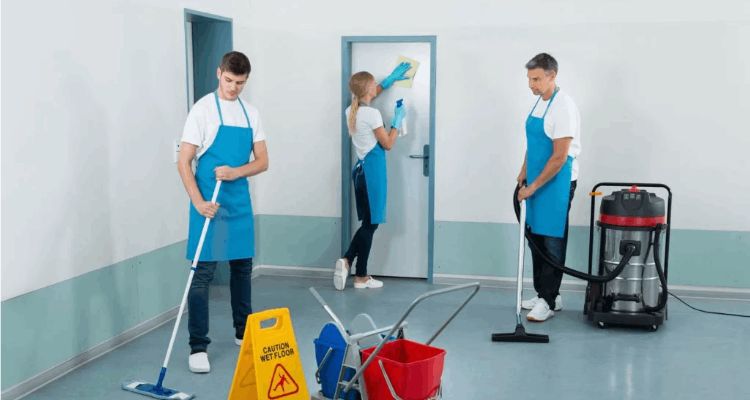 Why JPCleaners Is The Best Strata Building Cleaning Company In Vancouver & Lower Mainland BC
Are you searching for outstanding strata building cleaning services in Vancouver and Lower Mainland BC? JPCleaners is the leading strata cleaning company in Vancouver and the Lower Mainland Area.
At JPCleaners, we offer a 100% customer satisfaction guarantee, so you can be sure that we don't compromise when it comes to the cleanliness, health and well-being of your strata residents, guests and clients.
We are a family-owned local company that has been providing strata building cleaning, and residential and commercial cleaning services in the Vancouver and Lower Mainland area for over 15 years.
Our expertly trained cleaners only use cruelty-free, 100% recyclable and environmentally friendly cleaning supplies and solvents to clean without hurting the planet.
Contact us today for premium strata building cleaning services in Vancouver and Lower Mainland BC.