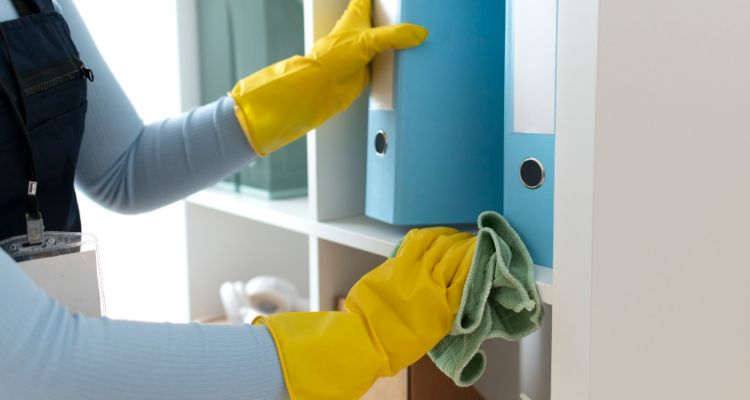 What Should You Expect From An Office Cleaning Service?
An office cleaning service can make or break your business.
A clean office is vital in making a good impression, and if your clients don't frequent your space, it can do wonders for your employees' morale.
So what should you expect from an office cleaning service? Great office cleaning services must match how you want to present your space.
As such, you must set some expectations before selecting the best office cleaning company.
In this blog post, we tell you what to expect from an office cleaning service in the Greater Vancouver area.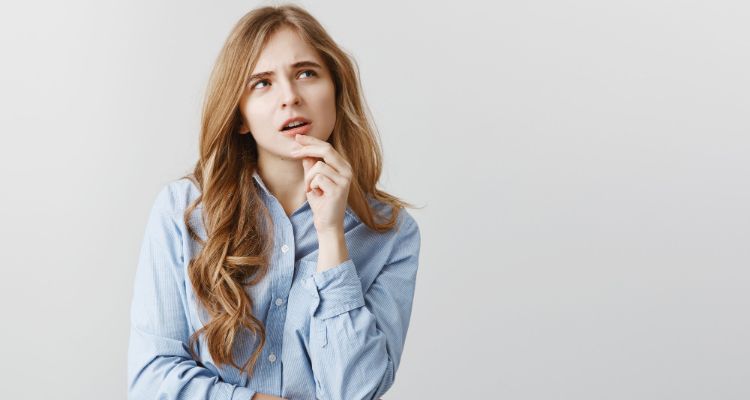 What to Expect From Your Office Cleaning Service in Vancouver
There are many office commercial cleaning services in Vancouver and Lower Mainland BC. Before you hire one, what should you expect from a professional commercial cleaning service?
Here are some of the things to keep in mind: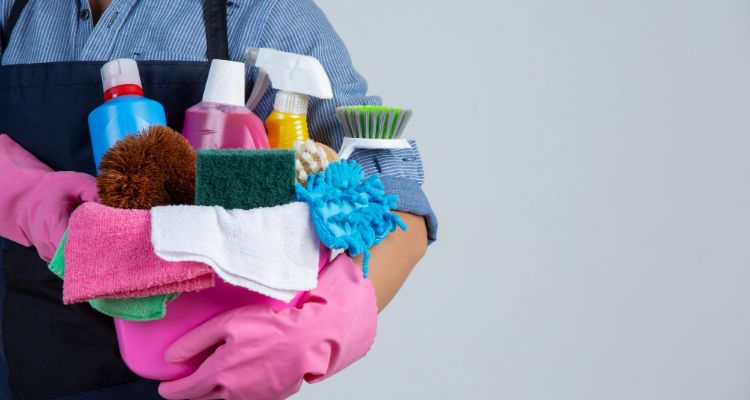 1. Expect a Full Range of Cleaning Services They Offer, Customized to Your Space
Your office space may have specific cleaning needs, which may differ from others.
Your space may have different needs in terms of the type of cleaning and frequency or may require varying levels of expertise.
As such, you have to figure out whether your space needs a deeper cleaning, basic dusting, sweeping, mopping, cleaning of windows, equipment etc.
You will also need to figure out the frequency of the services you need. Do you need daily cleaning? Regular deep cleaning?
A good office cleaning service will help you determine the scope of your cleaning needs and customize it to your space to get the best value for your money.
Also, you never know when a need for a new cleaning service may pop up, so it may help to select a company that can provide a full range of services.
Selecting a commercial office cleaning service company that offers a full range of services will prevent you from wasting time searching for another service down the road.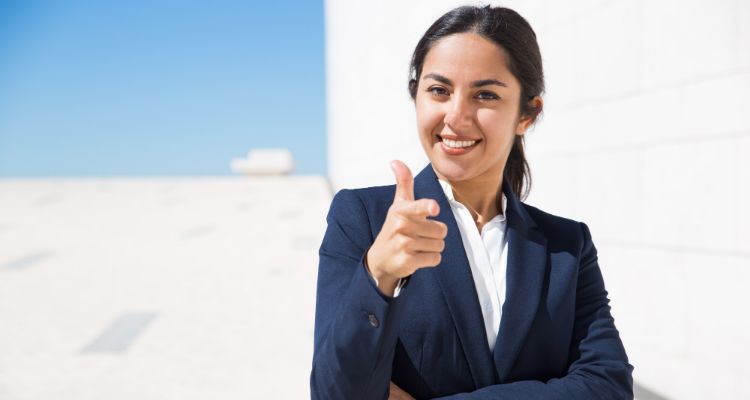 2. Professionalism
When hiring a commercial cleaning company in the Greater Vancouver area, a high level of professionalism is one thing you should expect from the cleaning staff.
Especially if you need to schedule cleaning during business hours.
If the cleaning staff is coming in during business hours, you and the office cleaning services should figure out how they will not disrupt the normal flow of business.
The cleaning staff should be well trained to relate with your employees and clients if needed.
Professionalism also includes being courteous, arriving at the workplace on time, wearing uniforms or something that identifies them as cleaning staff, and having a positive attitude.
Professional cleaning services staff should also respect your equipment and furnishings.
JP Cleaners is one of the best office cleaning services companies in Lower Mainland BC. We're a family-owned business based in Vancouver, and we've been in the cleaning business for 15+ years.
Our employees are carefully selected and trained on professionalism to ensure that once you hire us, you can expect it done right the first time.
Call us today for a free estimate.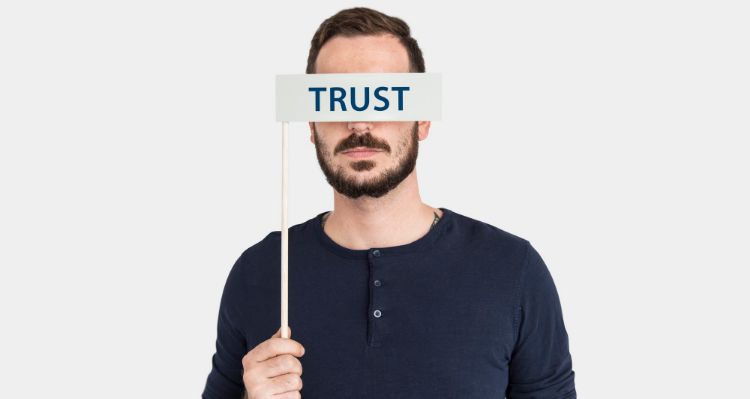 3. Trustworthiness
Trust is a very important factor when hiring office cleaning services. You should expect a good cleaning service to work hard to earn and maintain your trust for the entire relationship.
An office cleaning company is an outside service that comes into your space, and due to the nature of their work, they may have access to some sensitive areas, documents, or equipment they may come across as they work.
You should expect the cleaning service provider to have policies in place and train their employees to respect your workplace and privacy.
A trustworthy cleaning service will also have policies to ensure your office property and furnishings are protected from damage and theft.
Before hiring a cleaning service, ensure you go through the reviews from their past clients and get a feel of how they operate as a company.
If you have doubts about their trustworthiness, consider other options.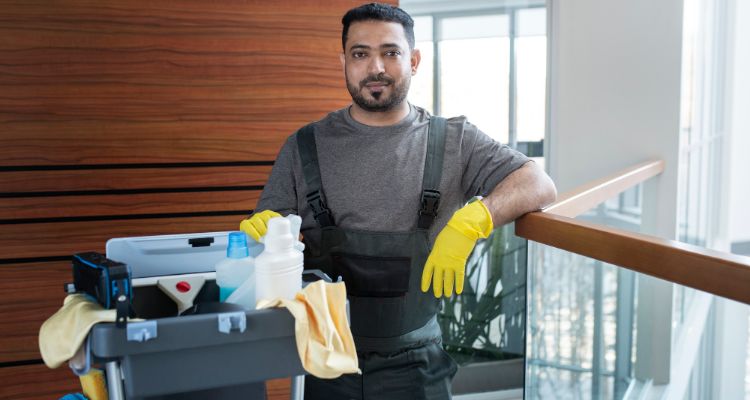 4. Expertise and Experience
While vigorous training is great, nothing beats experience. The quality of the services you get from a company with experience working in your type of office is unmatched.
An experienced company trains their employees on how to clean each area of your office, where everything is placed and how to make your office look incredible.
Office cleaning experts know how to use the equipment efficiently and effectively, and they know where all the pesky germs hide.
Office cleaning isn't all about getting the space sparkling. It also includes making the space safe and healthy by killing germs.
You can expect the office cleaning service to be up to date on the latest sanitation and disinfecting practices. This is even more important if your business has unique cleaning needs.
Are you looking for the best office and home cleaning service in Vancouver and the Lower Mainland, BC, area? JP Cleaners has over 15 years of experience in the fight against germs and bacteria.
We have provided cleaning services for all types of spaces over the years, so we confidently offer a 100% customer satisfaction guarantee. Call us or email us today for a free estimate.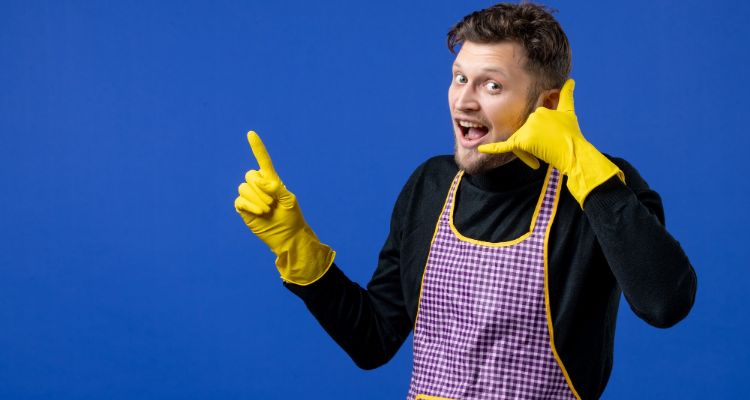 5. Clear Communication
You should expect clear communication from the office cleaning service provider you hire, such that when problems arise, it takes less time to come up with a solution.
Expect the cleaning company to communicate updates on the state of the cleaning process, any changes to their roster or any issues that may arise as they discharge their duties or that may affect how they work.
It would be best if you also communicated to the company in case you have any issues with their work or suggestions that may improve efficiency. Good communication instills confidence in the company.
At JP Cleaning, we know that communication is essential for ensuring things run smoothly and helps in building trust.
That is why we are constantly communicating with our clients, providing you with all the necessary information and updates to serve you better.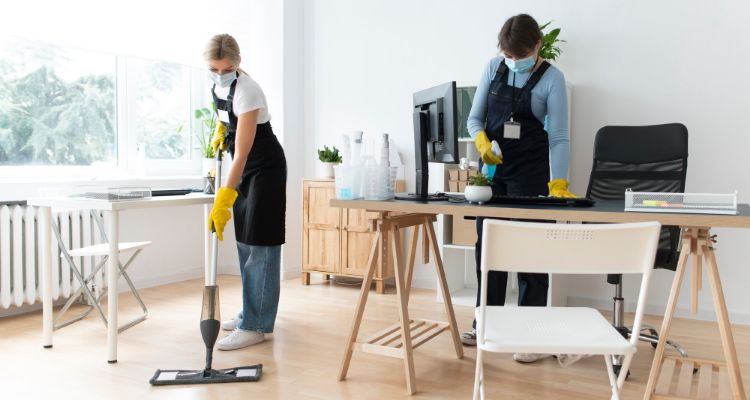 6. You Should Expect An Office Cleaning Service To Be Fully Licensed And Insured
Getting your office cleaned is more than just having someone dust and mop your space. Ensure you only work with a service that has a legitimate and valid license.
Working with a licensed service will help you feel safe and build trust with your office cleaning company.
If the company has a license, they are also likely to have well-trained staff and will have met some regulatory requirements. Well-trained professionals are well aware of industry standards and work to give expert cleaning services.
As for insurance, accidents can happen anytime and anywhere. So ensure the cleaning company you choose is insured. This will protect your business should one of their staff get injured in your establishment.
At JP Cleaners, all our employees are fully insured, bonded and equipped to handle all tasks. Don't take your chances with uninsured companies; give us a call or shoot us an email today for a free estimate!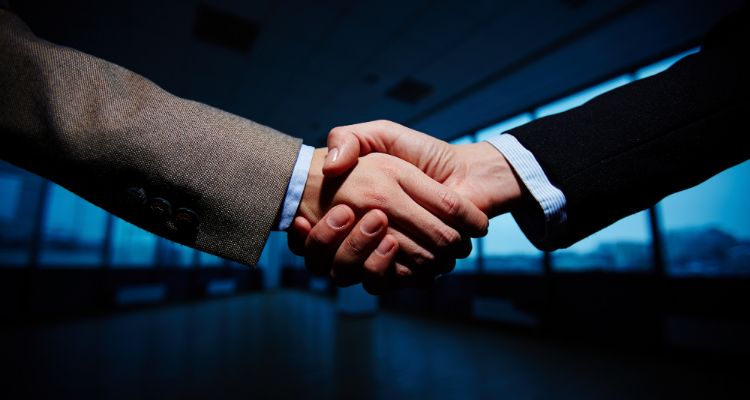 7. Consistency and Reliability
You should expect the office cleaning service to do the job well every time they show up.
The service should be able to consistently provide quality cleaning services every time and without fail to avoid inconveniencing your business.
Remember, if the work is substandard or not done, it could reflect poorly on your business.
So, if the trash is supposed to be disposed of each morning or floors cleaned by the time the business opens, expect nothing less.
The quality of the work should also match your standards. But while the quality matters, it won't matter if it is not done on time.
However, the office cleaning service should be flexible enough to accommodate changes to your schedule or cleaning requests.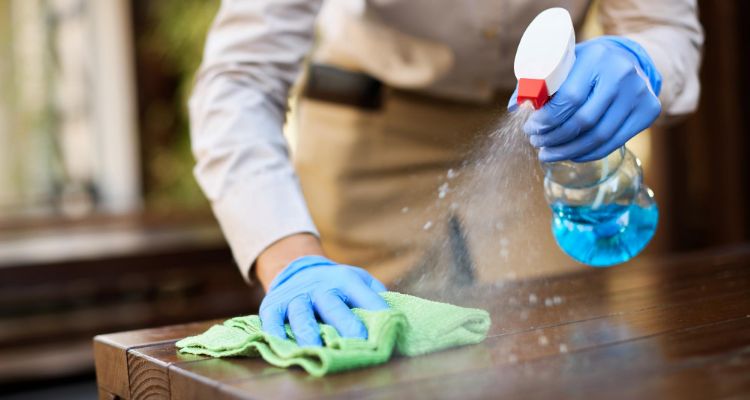 Best Office Cleaning Services in The Greater Vancouver Area
Are you looking for the best home and office cleaning services in the Greater Vancouver area? Look no further.
At JP Cleaners, we offer expert cleaning services to businesses and homes in Vancouver and Lower Mainland.
We have over 15 years of experience providing different commercial and residential cleaning services, so you can be sure our services are tried and tested. That's why we offer a 100% customer satisfaction guarantee.
If you are looking for office cleaning services in Vancouver and Lower Mainland, think of JP Cleaners.
We're your best partner in the fight against germs and bacteria. Contact us today for a free estimate!